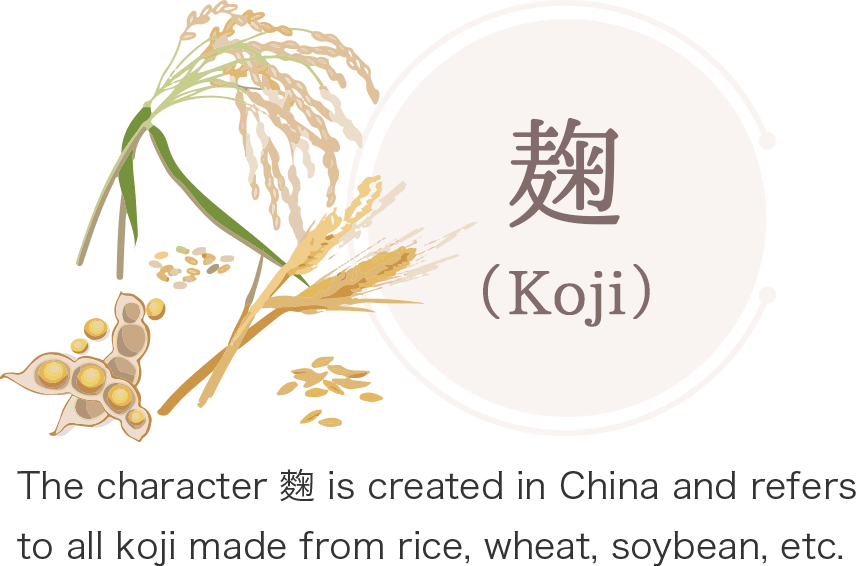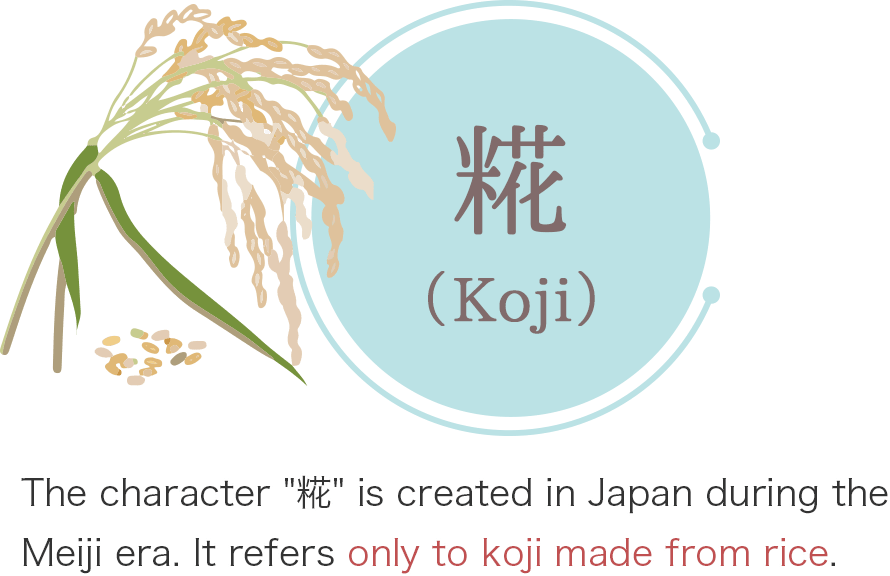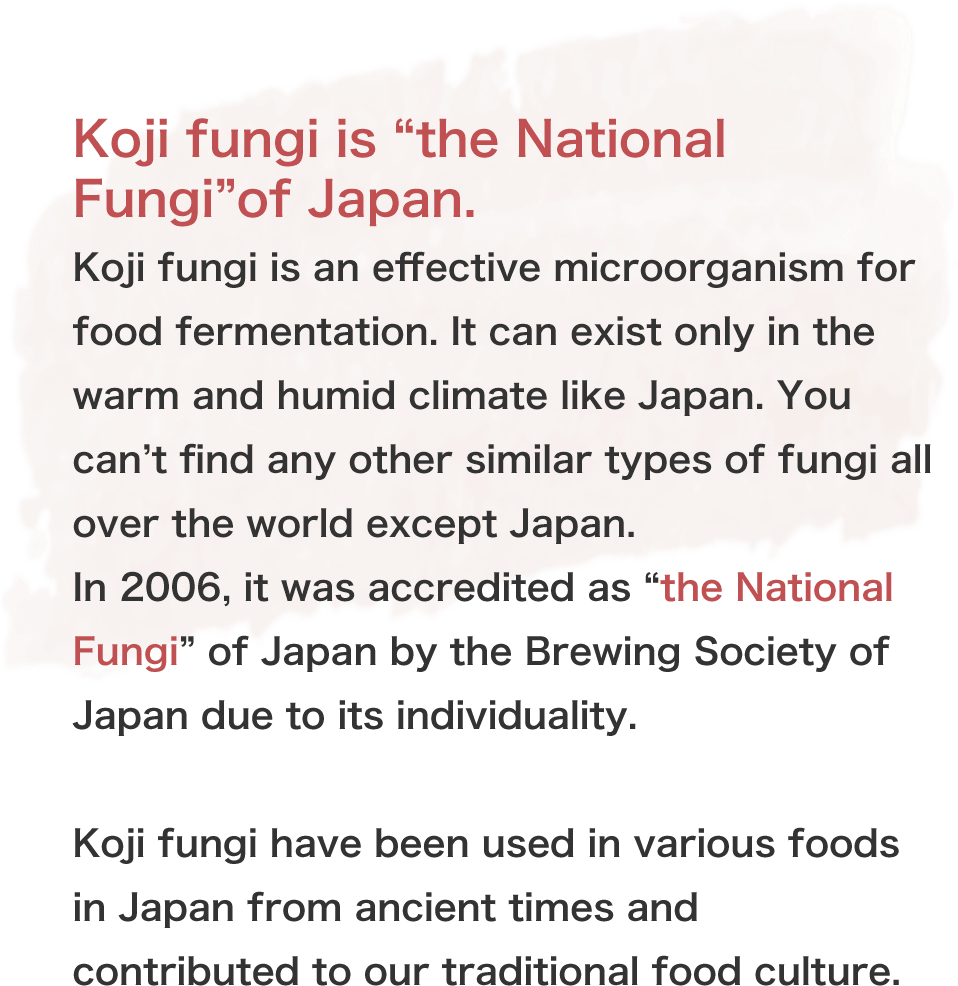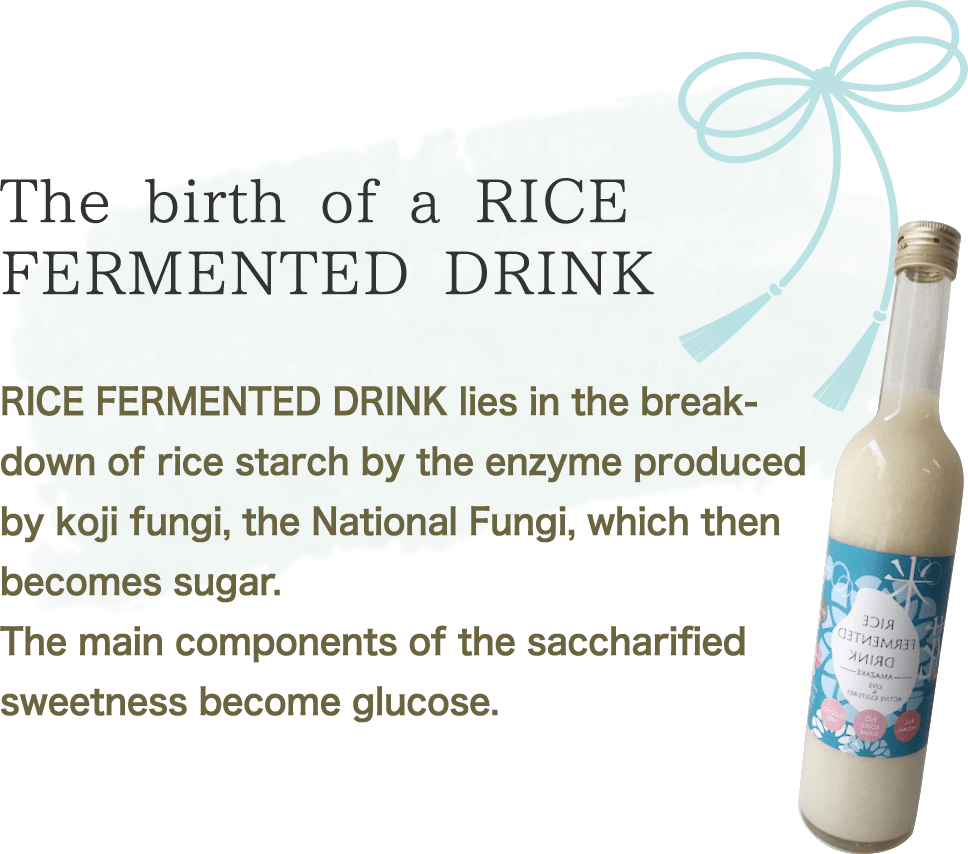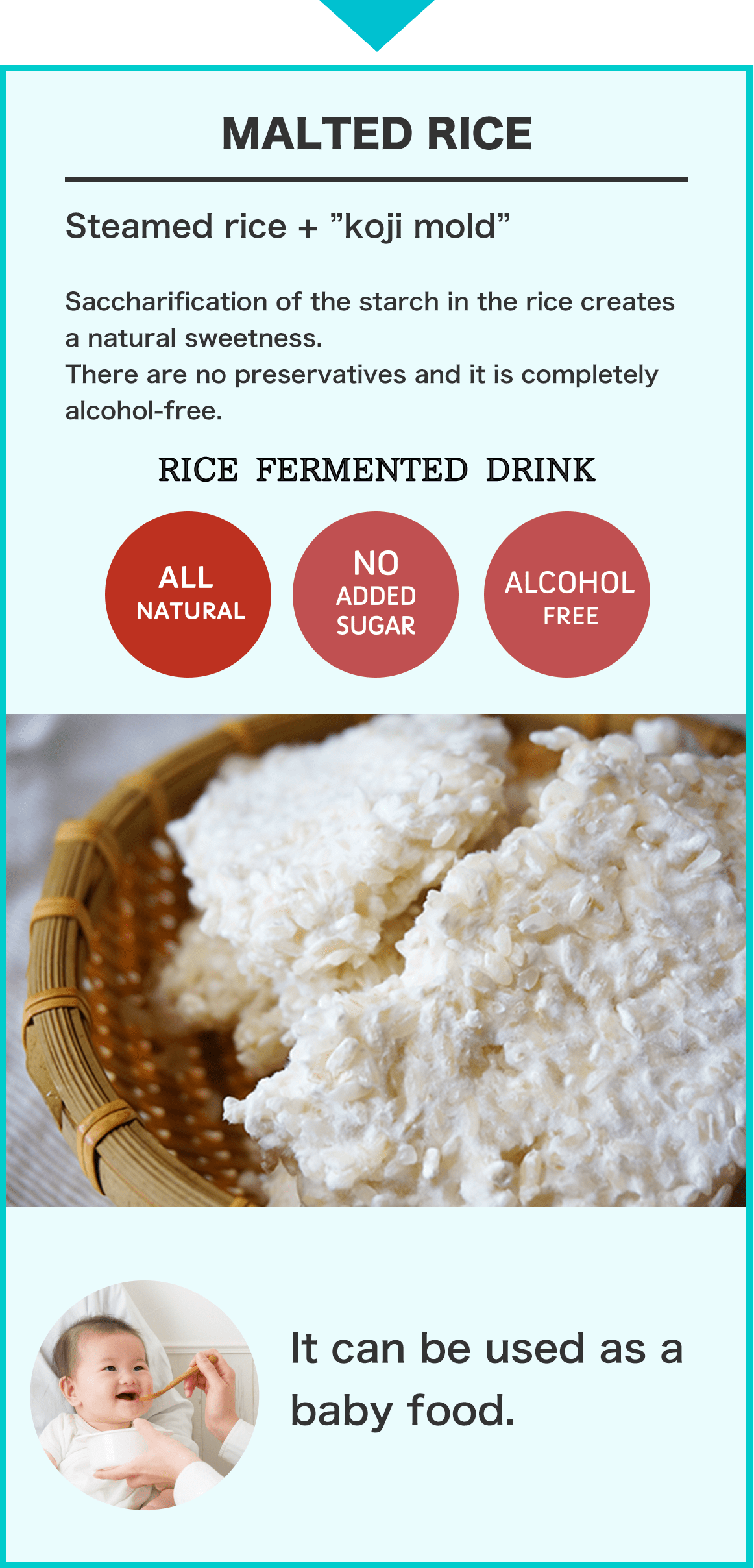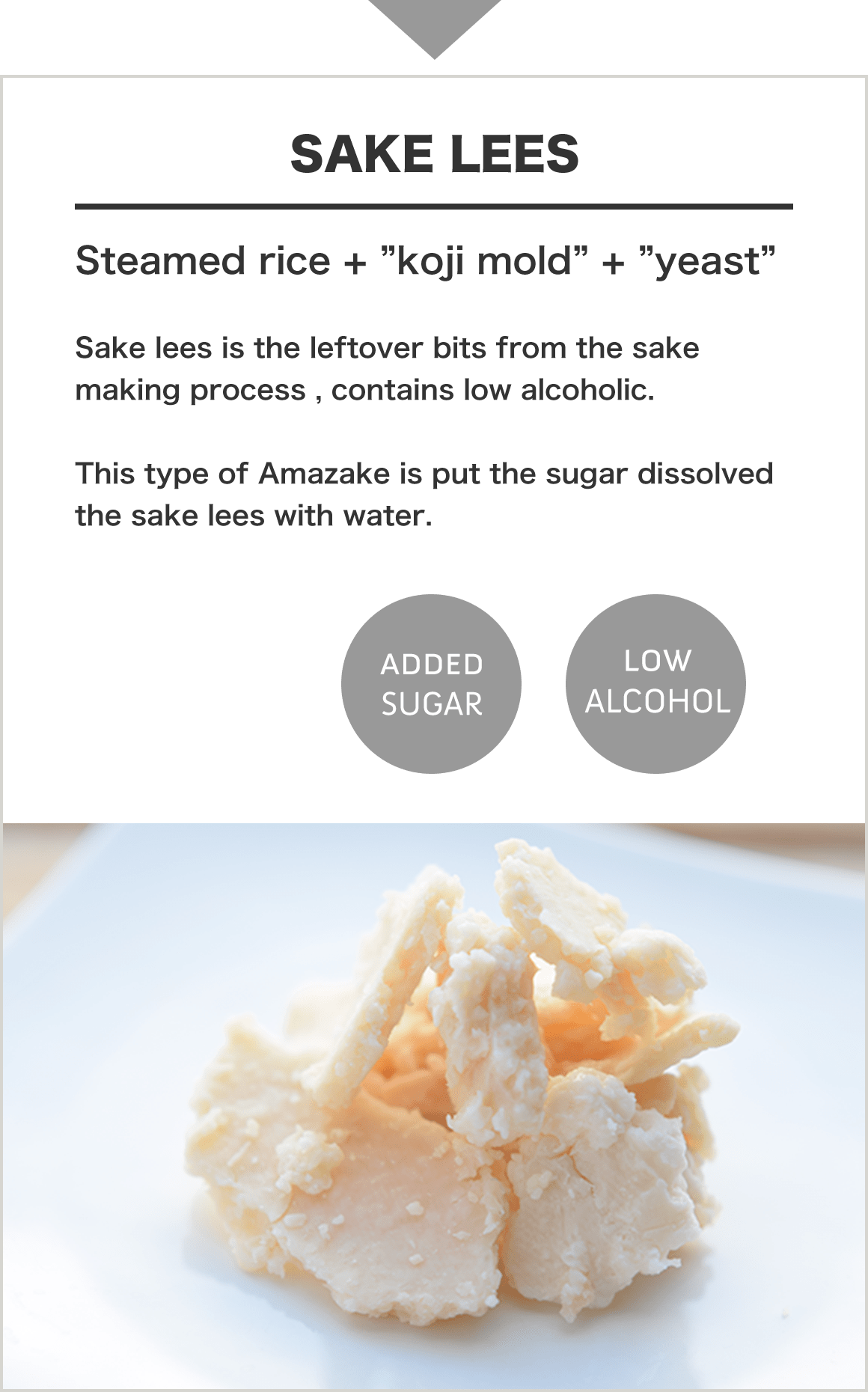 History of Amazake
Nara period (AD 710~) : Start to produce
Muromachi era (1336~1573) : Spread to common people
Edo Period (1603~1868) : Emerge of peddlers and gained popularity
Although the nutrients are not scientifically elucidated, people realized it's efficacy and drank it in hot summer.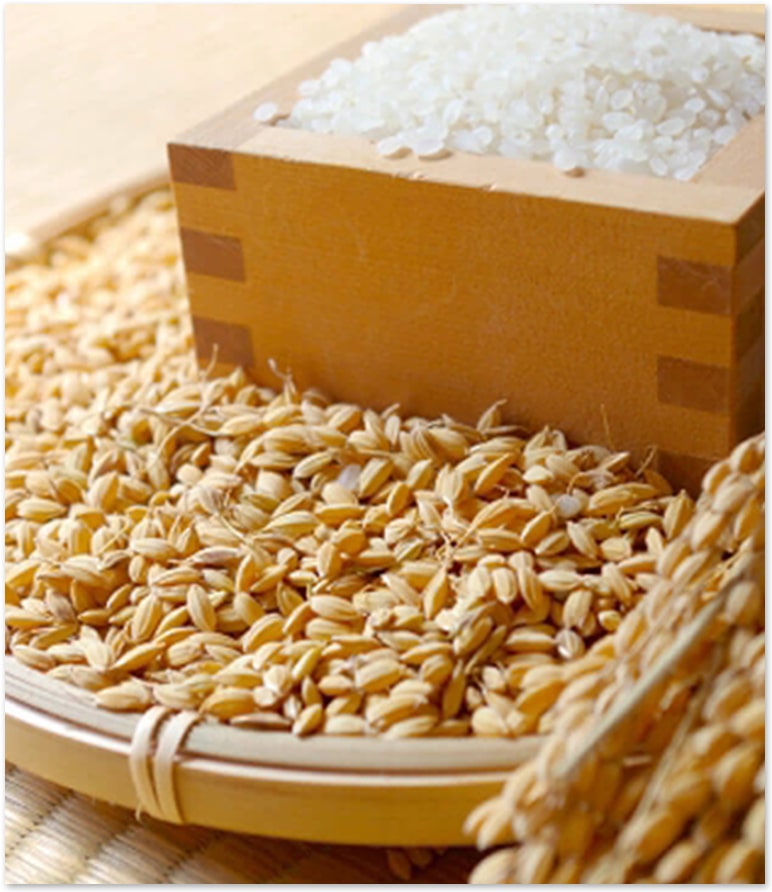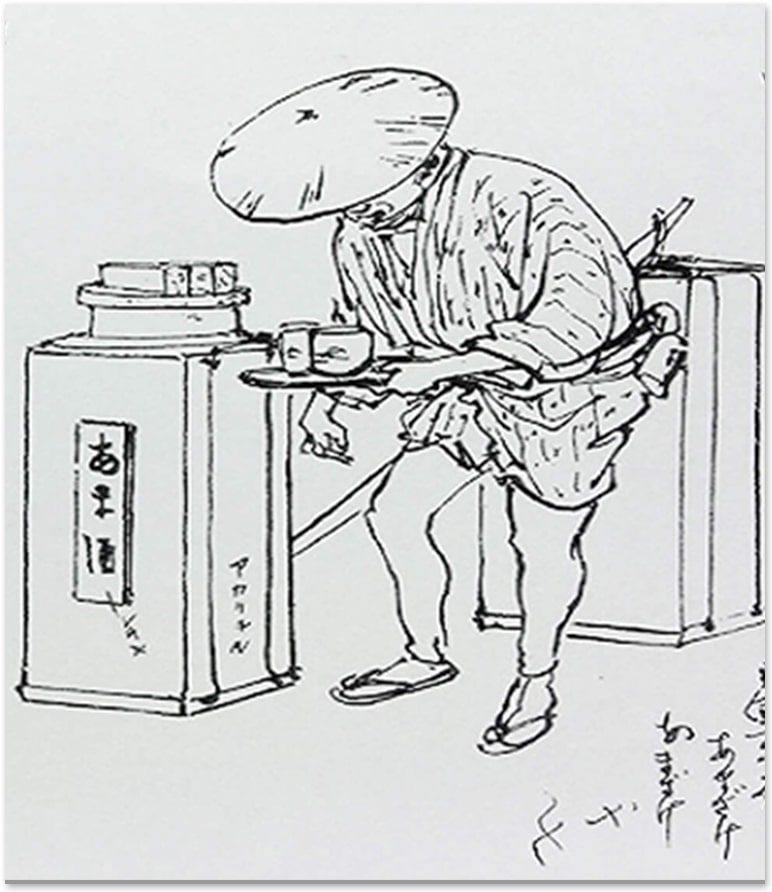 Enzymes make your body feel full of energy

It also contains an enzyme called lipase that digests fat and changes it into energy and more than 30 enzymes that affect metabolism. Enzymes are extremely important nutrients that are essential for metabolism and change the environment of the body from the inside.

Amino acids makes the healthy body!!

9 of the 20 kinds of amino acids are essential amino acids to constitute the human body. Essential amino acids needs to be taken from the daily meal.
"RICE FERMENTED DRINK"
contains all of the essential amino acids.

Full of nutrition! Energy charge!

"RICE FERMENTED DRINK" contains various ingredients that are effective in nourishing and revitalizing the body such as the vitamin B complex (including vitamins B1, B2, and B6), folic acid, pantothenic acid, biotin, niacin, dietary fiber, oligosaccharides, etc.
It is recommended to drink every day. The rough target is 1 cup (200ml) per day.

Natural sports drink!

It contains sugar (glucose), the source of energy for athletes, and all nine essential amino acids that make up muscle. It is immediately absorbed by the body to become energy to move the body.
There are many people who take it like a supplement after exercising.

Vegetable lactobacilli

"RICE FERMENTED DRINK" contains Vegetable lactobacilli that work on the intestines in a live state.
In addition, it includes oligosaccharides, which are food for good bacteria and steadily increase the number of good bacteria.
A refreshing rhythm each morning. It changes the environment of the body from the inside.
In Western countries, it is reportedly called "Japanese yogurt".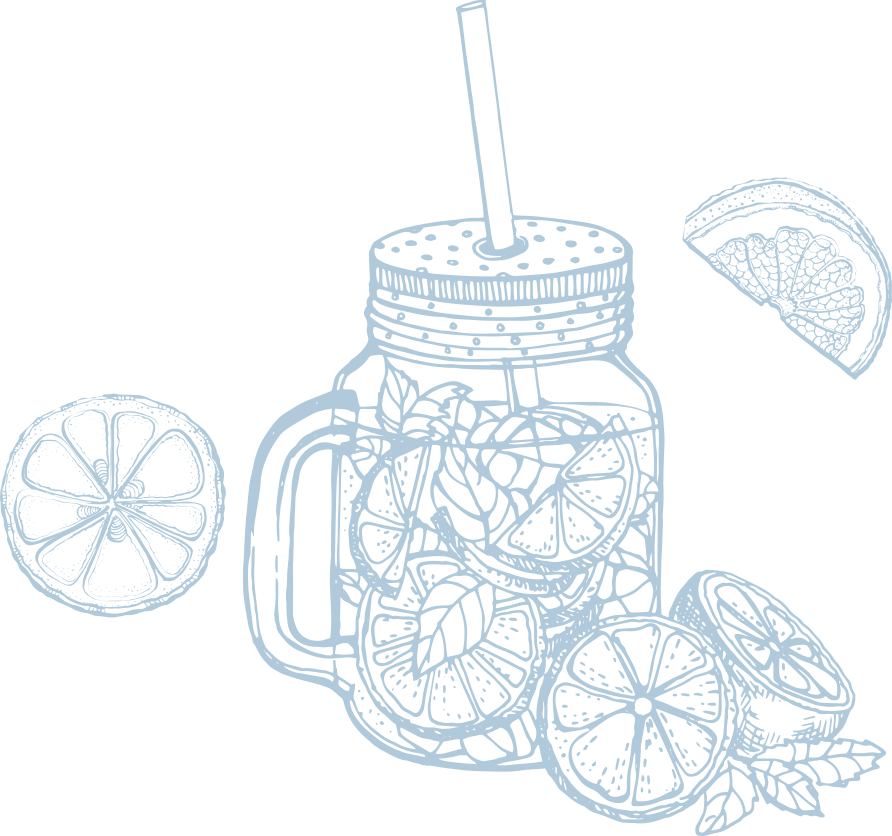 We ship our rice fermented drink to customers all over the world.
Ordering unit: 1 case/order, or higher quantities.
If you have any questions or need further information, please do not hesitate to contact us.
| | |
| --- | --- |
| 180ml・300ml | 1 case contains 20 bottles |
| 500ml・900ml | 1 case contains 12 bottles |